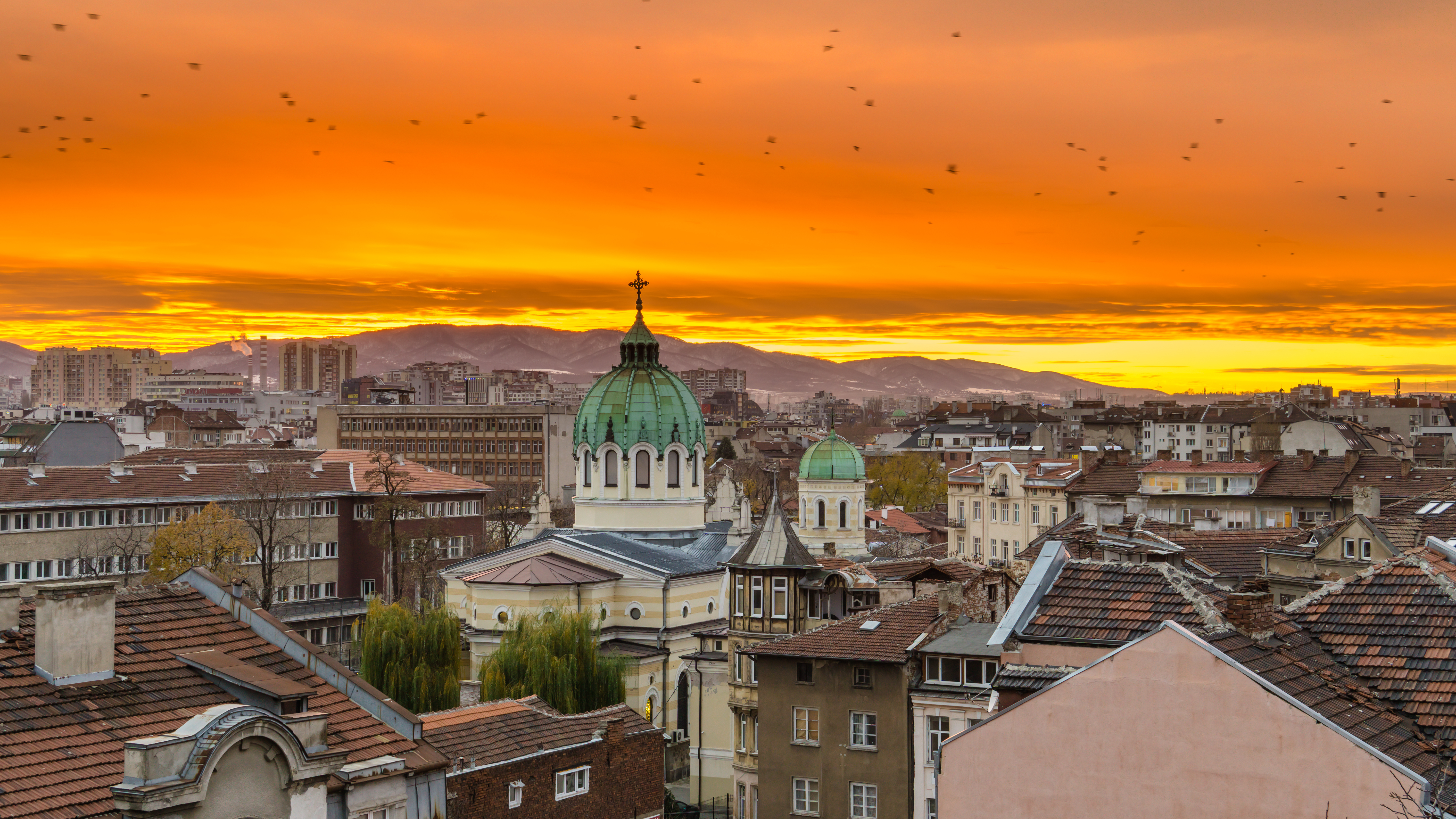 Bulgaria
Private jet charter and flights to Bulgaria
With its distinct seasons of hot summers and snowy winters, Bugaria is a popular destination for both beach holidays and skiing. Soak up the sun on the Bulgarian Riviera, admire the yachts at Marina Dinevi and visit the Valley of the Roses from May to June, when thousands of roses are in full bloom. Air Charter Service can whisk you to Bulgaria in style on a private jet.
Related destination
The Bulgarian Riviera stretches 400 km along the shores of the Black Sea. The main resorts are clustered around Varna in the north and the Sun Coast in the south. Marina Dinevi is a yacht harbour and resort complex in St Vlas village, which attracts affluent yacht owners and sun-seekers with its luxury hotels, spas and restaurants. Bolata Beach, located near the small town of Kavarna in the north, is one of the most stunning beaches on the Bulgarian Black Sea coast and is part of a nature reserve teeming with birdlife.
Inland there are mountain landscapes to explore with bright blue lakes and enchanting forests. These include the Rhodope Mountains in the south, the Rila Mountains in the southwest and the Balkan Mountains in the north. Bulgaria boasts around 700 natural mineral and hot water springs, which has led to the development of numerous spa resorts offering mineral-rich treatments. Velingrad, known as the spa capital of the Balkans, is one of the most popular, along with Sandanski, which lies at the foot of the Pirin Mountains in the southwest. Also at the foot of the Pirin Mountains is the town of Bansko, a popular ski and snowboarding resort.
The Valley of the Roses in central Bulgaria is one of the country's most beautiful places to visit, particularly in May and June when the roses are harvested for the production of rose oil. In the nearby town of Kazanlak, you can visit the ruins of Thracian tombs, two of which are UNESCO World Heritage Sites, as well as exploring national parks and forests. Also closeby is the town of Plovdiv on the River Maritsa, with its historic old quarter filled with churches and mosques. Dating back to Roman times, it's thought to be one of the oldest settlements in Europe and houses some interesting Roman ruins including an amphitheatre.
Capital city Sofia is located in the west of the country beneath Mount Vitosha. The Bulgarian orthodox Alexander Nevsky Cathedral is the city's biggest tourist attraction, along with its national art galleries and museums. Beyond the capital, visit the orthodox monasteries of Rila, Bachkovo and Troyan with their grand architecture and rich histories.
Simply contact our team and we'll arrange everything you need to charter a private jet to Bulgaria, landing at Sofia Airport.